Your journey of discovery
Take your career to new heights when you study at the Academy of Learning. Join our National Certificate in Aeronautical Engineering (Pre-employment Skills) Programme at either our Auckland or Christchurch learning bases and set yourself up for a lifelong career in aviation.

Course Fees 2023 tbc (approx $10,200.00 plus $450.00 approx course related costs) Eligibility Fees Free/Studylink.

PLACEMENT TEST REGISTATIONS OPEN LATE AUGUST 2022 FOR 2023 COURSES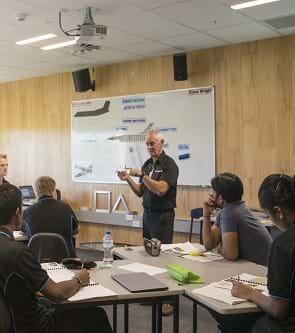 The Learning Delivery Team at the Academy of Learning are all seasoned industry professionals who have spent most of their career in relevent industry roles.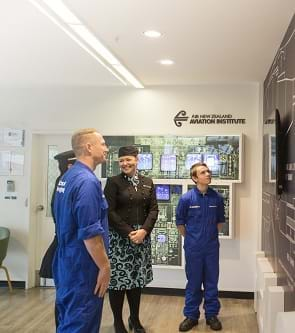 Our students learn in the same facilities with the same learning delivery professionals as Air New Zealand's own professionals. Close proximity to the operational environment transfers to our programmes, ensuring they are best fit for industry.

In addition to learning from industry professionals, the opportunities to network with a wide range of aviation personnel are unparalleled.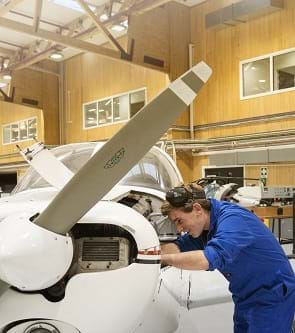 Hands on
A real world learning environment, where you are connected to a 24/7 world class airline. Learning focuses on what's happening and what it takes in the real world of aviation right now.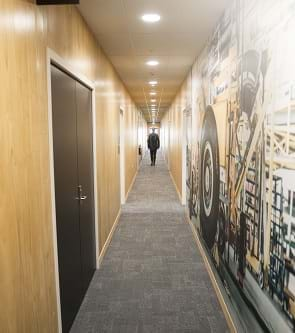 Student Handbook
Once your enrolment has been confirmed, you will be sent the latest copy of the Student Handbook. This will include all the key information that you require for your time as a student with us.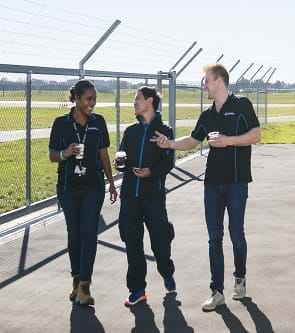 New Zealand Qualifications Authority
The Air New Zealand Academy of Learning is a registered and accredited Private Training Establishment with the New Zealand Qualifications Authority.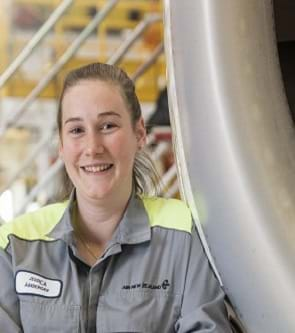 Air New Zealand Engineering and Maintenance Traineeship
Each year Air New Zealand Engineering and Maintenance employ a number of trainees to meet its future aircraft maintenance engineer requirements in Auckland and Christchurch.
Selection for these sought after positions are made from graduates of the Academy of Learning's New Zealand Certificate in Aeronautical Engineering. Other employers of graduates include Christchurch Engine Centre, Airwork, Field Air, RNZDF, Hamilton Jet, Airbus, TerraCat, Rocket Lab.