Take your career to new heights when you study at the Academy of Learning Christchurch Learning Base. Why don't you join us, and launch your aircraft maintenance engineering career.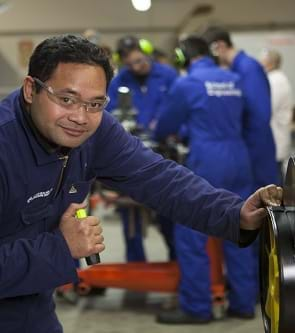 Internationally Recognised
The Academy of Learning's aircraft maintenance programme is approved by NZQA which is recognised both nationally and internationally.

Graduates receive an industry qualification and can add to their CV that they have trained with one of the worlds most recognised award winning airlines.
Learn alongside industry professionals. Our domestic and international students learn in the same facilities with the same learning delivery professionals as Air New Zealand's own professionals. Close proximity to the operational environment transfers to our programmes, ensuring they are best fit for industry.

In addition to learning from industry professionals, the opportunities to network with a wide range of aviation personnel are unparalleled.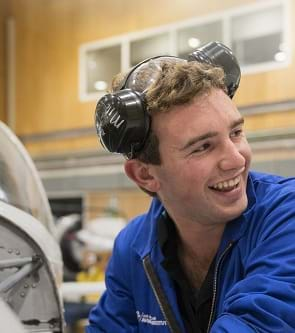 World Class Facilities
International students studying aircraft maintenance engineering are based at our purpose built engineering learning base at Christchurch International Airport. This facility is fully equipped with a variety of dedicated training aircraft, workshops and classrooms.

The base is located alongside
Air New Zealand Engineering and Maintenance, and
Christchurch Engine Centre
International Student Information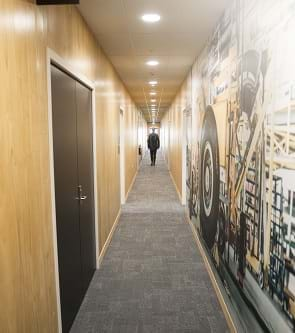 Fees, Code and Immigration
Student Fees Protection
The Air New Zealand Academy of Learning is a registered Private Training Establishment (PTE) and accredited by the New Zealand Qualifications Authority (NZQA). This government certification acts in the interests of domestic and international students to ensure that programmes are industry relevant, quality assured and that student fees are fully protected.

Code of Practice
The Air New Zealand Academy of Learning has agreed to observe and be bound by the Code of Practice for the Pastoral Care of International Students. It is available to read in a number of languages here.

Immigration New Zealand
Immigration New Zealand has launched ONLINE-Student, a visa application service that allows you to apply for your student visa, pay visa fees and upload supporting documents online.

Full details of immigration requirements, advice on rights to employment in New Zealand while studying, and reporting requirements are available from Immigration New Zealand, and can be viewed on their website.

New Zealand Ready
Check if youre New Zealand ready with this great online tool

NOTE: Air New Zealand employment policy requires all applicants to have permanent New Zealand residency in order to be considered for positions with Air New Zealand.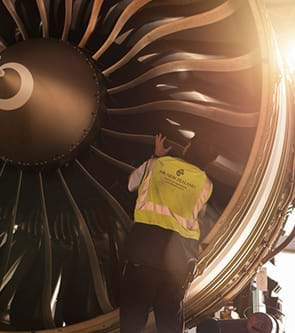 Eligibility for Health Services
Most international students are not entitled to publicly funded health services while in New Zealand. If you receive medical treatment during your visit, you may be liable for the full costs of that treatment. Full details on entitlements to publicly funded health services are available through the Ministry of Health, and can be viewed on their
website
.
Accident Insurance
The Accident Compensation Corporation provides accident insurance for all New Zealand citizens, residents, and temporary visitors to New Zealand, but you may still be liable for all other medical and related costs. Further information can be viewed on the ACC
website
.
Medical and Travel Insurance
International students must have appropriate and current medical and travel insurance while studying in New Zealand. This is a requirement under The Code of Practice for the Pastoral Care of International Students. Insurance can be arranged through
Southern Cross
under its Student Max Plan. If you wish to purchase your insurance elsewhere, you will need to provide the Academy of Learning with a copy of the insurance certificate and policy wordings so we may determine whether the insurance provides sufficient cover for the your medical, travel and potential repatriation needs.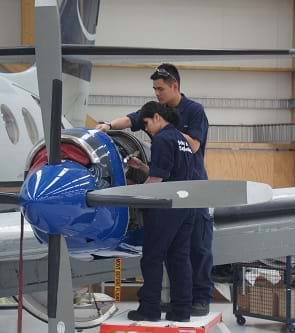 Accommodation and Transport
Living Expenses
Accommodation costs and other living expenses will depend upon individual choices, but it is expected that most international students will need to allow for around NZD$15,000 per year.

Accommodation
The Academy of Learning does not have any onsite accommodation, although there are many offsite options to suit students individual needs and budgets. International students generally reside in homestays, hostels or rented accommodation. After enrolment our Student Support Co-ordinator will help you to locate suitable accommodation prior to your arrival in New Zealand.