Pathway: University of Limerick - BSc (Hons) in Aircraft Maintenance and Airworthiness Engineering (Advanced Entry)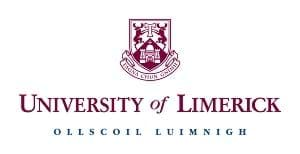 ---
Location:
University of Limerick,
Sreelane, Castletroy
Co. Limerick, Ireland
---
Format:
Full-time study
---
Duration:
Advanced Entry - 2 years
---
Qualification:
BSc (Hons) Aircraft Maintenance and Airworthiness Engineering
---
Pre Requisite:
Successful completion of the Aviation Institute's EASA Part 147 Approved Basic Aircraft Course in B1.1 strand.
University of Limerick standard entry requirements.
---
Further Information:
University of Limerick
LM120 Aircraft Maintenance and Airworthiness Engineering
| | | |
| --- | --- | --- |
| Code | Module Name | ECTS Credits |
| | Semester 1 | |
| EE4011 | Engineering Computing | 6.00 |
| MA4701 | Technological Mathematics 1 | 6.00 |
| ME4001 | Introduction to Engineering 1 | 3.00 |
| ME4021 | Engineering in the Aviation Industry | 3.00 |
| ME4121 | Engineering Science 1 | 6.00 |
| PT4213 | Drawing and CAD | 6.00 |
| | Semester 2 | |
| IE4248 | Project Planning and Control | 6.00 |
| MA4702 | Technological Mathematics 2 | 6.00 |
| MA4704 | Technological Mathematics 4 | 6.00 |
| MG4604 | Air Transportation | 6.00 |
| MT4002 | Materials 1 | 6.00 |
| | Semester 3 | |
| ME4087 | Airworthiness and Aircraft Maintenance Management | 6.00 |
| ME4107 | Project 1 Aircraft Maintenance and Airworthiness Engineering | 12.00 |
| ME4213 | Mechanics of Solid 1 | 6.00 |
| PT4617 | Relaibility Technology | 6.00 |
| | Semester 4 | |
| ME4063 | Aircraft Structural Analysis | 6.00 |
| ME4088 | Foundations of Aircraft Leasing | 6.00 |
| ME4098 | Aerospace Materials, Structural Integrity and Repair | 6.00 |
| ME4108 | Project 2 Aircraft Maintenance and Airworthiness Engineering | 12.00 |
| | | |
| --- | --- | --- |
| For additional course information refer to the University of Limerick - BSc (Hons) Aircraft Maintenance and Airworthiness Engineering page. | | |